Custom Build Services for Developers
Are you looking to incorporate custom build within your development?  Our team of experts have developed a range of services that provide a one-stop solution to meet these needs, making it an easy and efficient route to bringing custom build to site. By working with us you can benefit from our many years experience, and deliver a truly exciting custom build project, that will enhance the wider development.
Find out more about our custom build solution with our lunch and learn presentations.  We're keen to share our knowledge and experience, as we understand the concept of custom-building may not be familiar to everyone. If you are a developer, land owner or housebuilder we would be delighted to invite you and your team to get together over an informal lunch to learn how we can deliver custom build innovation!

What's included in the presentation? Learn all about custom build and the current legislation, our custom build solution and how you can benefit from our free service plus what it means for the individual custom-builder, and the design and build process.
We are available to visit your offices but also invite you to our Cambridgeshire Self Build Show Centre, a beautiful setting with five luxury show homes for you to experience the craftsmanship of a Potton home. Alternatively, we can conduct the presentation via a Teams meeting, to get together online.
If you want to learn more about the innovative world of custom build whilst enjoying a FREE lunch please get in touch!
Email: pottoncustombuild@kingspan.com
Call: 01767 676 400
Our services
Included in our range of services is the co-ordination of each individual plot purchaser. We provide a full consultation package including an architectural service to create designs for planning, securing the planning permission, full building regulation submissions and a range of construction products and services.

Work with us to bring custom build to site and benefit from;
One-stop solution to custom build for developers
Your section 106 obligation for custom build satisfied
Your plots purchased at an agreed market value based price
We act as the selling agent, including contracts of sale
On site build with Potton timber frame manufacturing and weathertight package benefits
A professionally managed and co-ordinated scheme where health and safety risks are responsibly addressed
Complete customer service support for all stakeholders
Working with Crest Nicholson at Tadpole Garden Village
We were delighted to work on this exciting project as part of the Tadpole Garden Village modern development. This custom build project connects to the wider site, with access to the community and amenities.

"As a leading developer of quality homes and thriving sustainable communities, we wanted to bring innovative ideas to site. We had no hesitation in appointing Potton as our partner at Tadpole Garden Village, with their established experience and knowledge within custom build. As part of their service they coordinated the sales and plot purchases, which allowed us to concentrate on the wider site."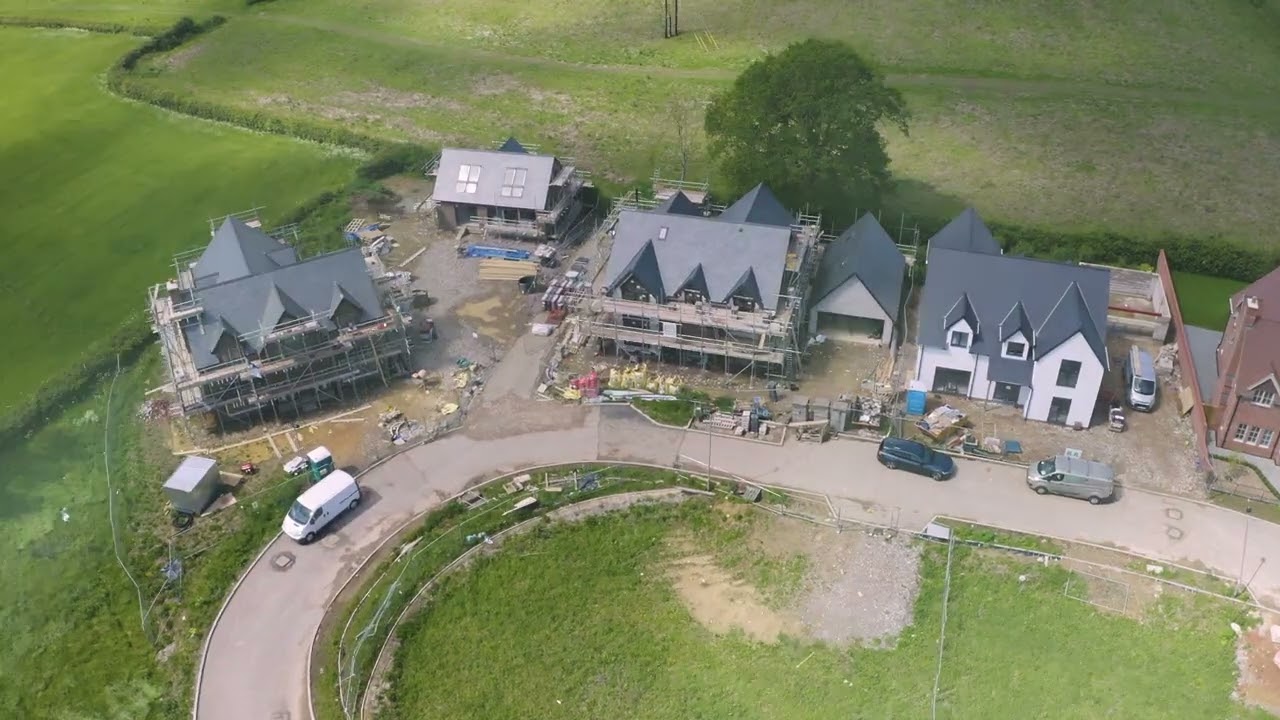 continued...
"Working with each plot purchaser they created individual house designs, which were constructed swiftly with minimum disruption. The service also included the Potton package, which was a real advantage and simplified the process for the custom-builders.
Overall, the unique designs fit smartly within the site and are a great addition to the Tadpole Village Community"
Gareth Hawke, Land and Planning Director - Crest Nicholson South West
Want to build your own home?
Browse our current custom build projects with plots available to purchase. Our custom build plots give you the opportunity to build your own home without the hassle of finding a plot and seeking planning permission. Get the benefit of a Potton home with a custom build plot.
Plots for Sale