All homes built in the UK must meet the building regulations legal standard. They ensure the safety and health of anyone inside or nearby the building. The legal documents that form the building regulations, are supported by technical guidance publications. These explain and illustrate how to comply with the law. To find out more, you can browse the regulations on the website of your particular government:

As a self-builder, you will need to seek approval from a building control body, as the regulations will apply to the construction of your new home. In fact, they also cover alterations, extensions and changes of use as well. It is important to gain approval as you can be prosecuted for building without it.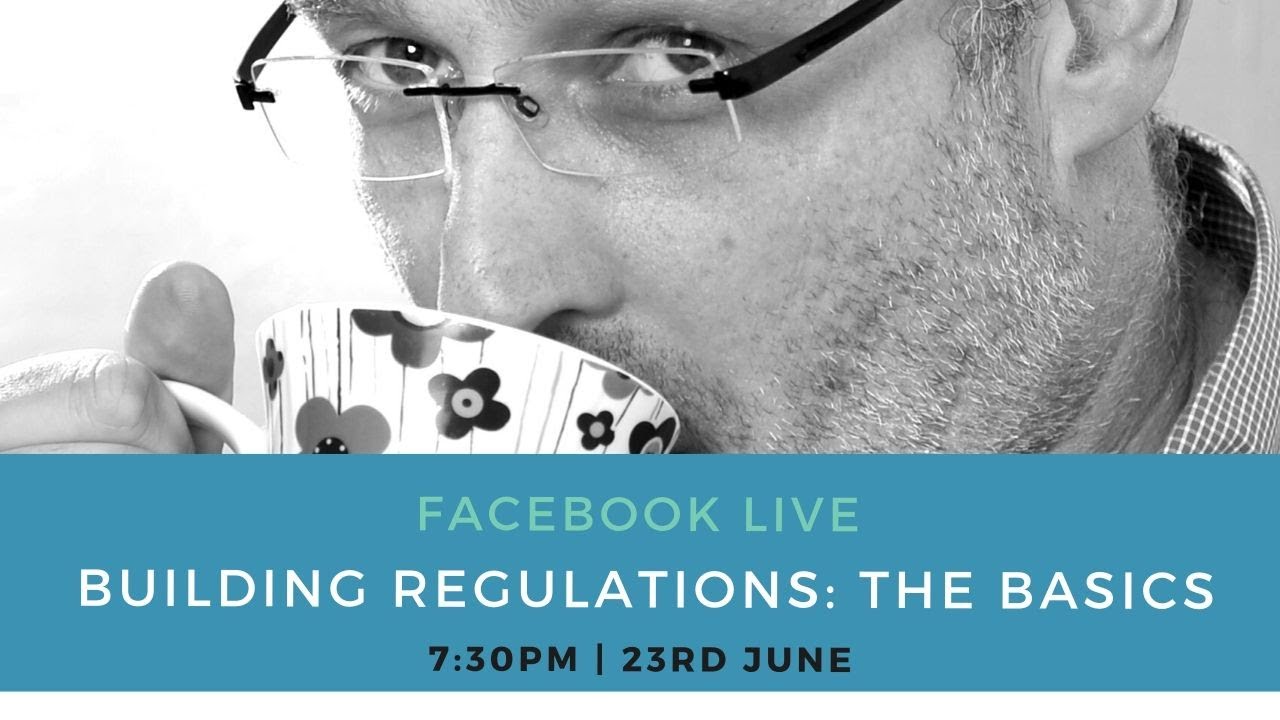 Watch: Building Regulations - The Basics
Catch up with Potton's webinar from the Self Build Academy, in which our Self Build Director, Paul Newman, discusses the essential details of building regulations and what they will mean for your self build project.
How to make a building regulations (building control) application
You will need to make an application to your local authority. In England, there's a building control department in every local council. They are responsible for checking that all eligible building work in the local area complies with the regulations. Start your application with the Planning Portal Building Control application service.
However, a popular alternative route, is to use a private approved inspector. They will work with you throughout your build, in the same way you would with your local authority. They will take responsibility for checking it meets the requirements of the regulations and will contact the local authority on your behalf, so that their work on your project is recorded in the correct way.
There are pros and cons to both approaches. Some approved inspectors can provide a combined building control and structural warranty service. This can reduce the number of site inspections / visits required. Which can reduce costs and simplify matters when different inspectors have different views. On the other hand, some customers like the idea of more site visits, as they see the benefit in more eyes checking their build as it begins to progress. It is important to note, regardless of who employs the building control officer it is not their role to act as a clerk of works or quality manager. Their job is to check that the law is being complied with.
Types of building application

If you are applying to your local authority directly, there are two types of building applications. A full plans application and a simpler building notice.
Full plans application
This is a highly detailed application and requires specialist building regulations drawings and full construction specifications.
This is a must for self-builders when constructing new homes as it means you'll get definitive approval for the home you want to build. Providing you construct it as shown in the approved drawings, you're unlikely to have any surprises at the inspection stage. You'll also find the detailed drawings and specifications extremely useful, especially when applying for a self-build mortgage.
Once you have made your full plans application you should hear back within five weeks. The application may be approved outright, or they might grant a conditional approval, dependent on certain conditions. You could also be asked to provide more details or make amendments before an approval is granted.
Building notice notification
This simpler process is normally used to alert the authority that you're undertaking straightforward building work on an existing property. You need to give the council 48 hours' notice that you intend to carry out simple building work. Including your address and a basic description. This doesn't require the plans or detailed specifications that a full plans application does.
However, it doesn't offer the protection that full plans approval would. As it doesn't provide the assurance before the work starts, that the build will comply with building regulations. If an inspector discovers the build isn't compliant once work is underway, it could be expensive to put right.
If you are borrowing money for your build or taking out a structural warranty (which is important). Your lender or warranty provider will almost certainly insist on the full plan application approach.
At Potton we recommend the full plans approach and can provide the information you need to make a submission. This includes foundation designs and drainage layouts.
Speak With a Self Build Expert Today!
Get in touch with our self build consultants to discuss how Potton can help with the building control application for your self build home.
Book an appointment
Will I need a structural engineer?
Yes. All timber frame and structural insulated panel structures need to be designed with the input of a structural engineer. Our engineers will prepare the calculations needed for your project and include them in your building regulation pack.
How it works
You can either go through your local authority or a private approved inspector. After the initial plan approval, they will conduct inspections on site. This will be a pre-agreed schedule, making sure the work complies with all relevant regulations.
It's important to build a good relationship with your private inspector or building control officer. Be open and cooperative with them, so they can highlight possible issues before they become critical. They are also an objective pair of eyes, who may help ensure that your contractors are completing the work to the right standard.
Potton has helped thousands of self-builders navigate the process of building regulations approval, creating fully compliant homes.